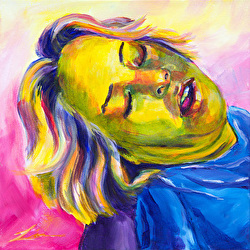 While we sleep we are the most vulnerable we can be during the day. It is something everyone must do or we will die. It is also that mysterious time when our brain offers up strange visions that can leave you wondering why you dreamed that. There are many theories to how the brain works and why we dream from the metaphysical to the psychological.
What I know from personal experience is that it is a resource for creativity, as my brain is let loose for the night, it gets busy putting things together that I would dismiss during the day. The best time to gather that kind of information is in those moments between awake and asleep. They call that place on the threshold of consciousness, lucid dreaming.
I experience this on a regular basis and I pay attention to those moments, often hurrying to write down the idea to keep from losing the vision. Some of them are crazy and others are entertaining but useless. In one of those moments I came up with the idea of my Stroke of Genius game that has proven to be fun artistic game that I have been able to sell and share with friends.
This very short wonderful moment is a wellspring of original content taken directly from our lives. Artists throughout history have used this resource to entertain us with these visions. Edgar Allen Poe attributed the "fancies" he experienced "only when I am on the brink of sleep, with the consciousness that I am so," in his writing.
Even Tinker Bell in Steven Spielberg's film Hook, "You know that place between sleep and awake, that place where you still remember dreaming? That's where I'll always love you, Peter Pan. That's where I'll be waiting."
It is comforting to think that maybe a fairy is our tour guide for our most vulnerable moments rather than the Poe's version of the raven.
The next time you stop and see a piece of art and wonder where the artist came up with that vision. It may have come from that moment between awake an asleep where unusual connections can be made and it was powerful enough that the artist believed they had to share it with the world.
What is the most remarkable dreams have you had lately?