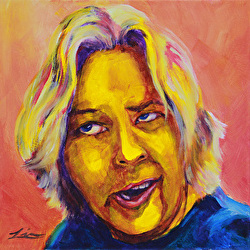 Do politicians and the media ever use reasonable arguments?
Humans are funny creatures we can find ourselves believing in impossible arguments designed by masters of the art of persuasion. In college I took Logic 101 and first learned about logical fallacies. It was an eye opener. Even though I know about 24 these nemeses of logic I still fall prey to them.
With my next group of #Selfies I would like to explore a variety of ill formed arguments that are found in social media on a daily basis. Hopefully I will be able to solidify my own knowledge of the false arguments to help me remember them.
You experience a fallacy regularly through sneaky media creators and politicians who use them masterfully to sway your opinion. They do this because it works if you don't know how to ferret out their corrupt logic.
Simply put a logical fallacy is a flaw in reasoning. They are thoughtful illusions crafted to trick you into believing some argument or point of view is true. If a story doesn't quite add up there is probably a fallacy hidden in the story.
Most of the time there are several fallacies that are stacked up in a story or a speech. The writer will cover all of their bases by twisting the logic in several directions to make sure that their faulty reasons stick like glue and you will more likely hold on to their truth rather than think about how their argument is screwed up.
It is really all just part of our own flawed human condition because we want to believe and we'll defy logic to fit in and get on the bandwagon.
Do you too fall prey to logical fallacies?