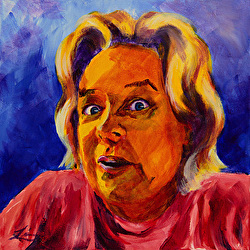 Where's the beef?
Where's the argument AKA where's the beef? When we exaggerate someone's argument to make it easier to attack we are creating a Stawman fallacy. This is done extensively in the political arena. Nearly every political argument will eventually succumb to the Strawman argument. This is so common place that we often seem them as valid arguments.
It is much easier to exaggerate or completely fabricate a disagreement to present our own position as more reasonable than to face a valid cold logical conclusion. Typically a logical resolution is not always as emotionally charged as a misrepresented argument. If the rebuttal is full of emotion, more than likely you are being duped with a Strawman argument.
The reason these are so popular? It is such a natural human response to want to feel emotionally charged about the things we care deeply about, these fake issues sell a lot of newspapers and win free media time. No matter how erroneous the issue we still fall prey to this faulty logic because our emotions are always at the ready to stir us into action.
Here is a classic commercial arguing that all burger restaurants are offering you less beef in their burgers than Wendy's. I love this commercial and it ranks in my top 10 of all-time favorites with or without the fallacy – who can't love these little old ladies taking a stand for their beef.
The crux here is that no burger place would ever offer a burger as represented in this commercial or they would not be in business very long. The argument here is that Wendy's quarter pound hamburger has more beef in the sandwich than any of their competitors. There really is no argument presented other than a made up comparison. A quarter pound hamburger is a quarter pound hamburger and as far as I'm concerned it is the preparation, condiment selection and bun that makes the difference one from the other. Even though this is my all-time favorite commercial I still prefer a Big Mac (no matter how bad it is for me) over the Wendy's single every time.
You might have noticed that I left out any political arguments. I have done this for a reason – I worry that people won't pay attention to the logic if I start using emotionally charged political issues as examples.
So the next time you are faced with a wildly passionate argument that doesn't actually do anything but distort the competition, you must stop and ask yourself where the real beef is. You are most likely facing another common Strawman fallacy designed to sway your opinion while disguising the actual truth.
What examples do you have of the Strawman Fallacy?