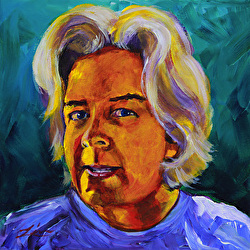 It is time to get real. Is Bigotry Logical? The ad hominem fallacy is the most revolting of all of the fallacies. Bigotry is only one guise of this style of delusion. We see it used nearly every time two political ideologies are in conflict and we see it on nearly every argument on social media. When someone is making a logical argument and then out of left field someone attempts to dismiss the argument based on a completely unrelated character trait of the person, be it real or perceived, of the person making the case.
I want to bring up just a part of a satirical argument that was in the Huffington post piece that railed against the Topeka population for their concern that the First Lady's plan to speak at the 501 High School Graduation, titled "If You're Worried Michelle Obama Will Outshine Your Kid at His High School Graduation, She Will."
It was an ugly piece filled with numerous fallacies as sarcasm typically is. Meanwhile, I was seeing responses online to this piece as if it was FACT rather than a witticism. It was jaw dropping!
It is also typical of what we can find in opinion pieces these days. As they say there is always a grain of truth in jest.
The one argument that made my gut turn was "And, of course, all the parents and students who signed the petition will say, "This isn't about race." Whenever someone says, "this isn't about race," it's about race. Like OJ, or Trayvon Martin, or that black kid who just got pulled over on the freeway. You may say it's about seating and your kid's special day, and that's probably true, for the most part. But we have a sinking suspicion that if somehow, miraculously, Mitt Romney had won the election and Ann Romney wanted to speak at the commencement, it wouldn't be as much of a problem. Just a hunch. Call us crazy."
REALLY? I have to say again REALLY? This argument has been beat to death in the last few years… and actually has numbed us to genuine bigotry. Any consideration of "race" in an argument is illogical at its core.
To judge someone solely on their appearance is the most primitive form of group think ever created by man. I suppose it was necessary to some degree when we were cave men having to fight other tribes for our basic needs being able to identify us vs. them. But as evolved creatures, who can think beyond what we see, use fantastic technology like the internet could actually consider more than one fact at a time and move beyond these undeveloped notions.
Unfortunately, no matter how horrible and antiquated it is to use gross generalizations to go about trying to influence people, it works especially if we can charge them with negative feelings about the other guy.
I am a big believer when someone can write something that ugly and be proud enough to publish it in a national magazine or on their timeline, I always pause and consider how the words reflects back on the author of any post that chooses to demean another's opinion by attacking a unrelated personal feature such as their race. Nonetheless, it is an emotionally charged attack on character that people seem to crave.
Funny thing about it though, it does get our blood pumping, and it is the bad, ugly news that sells whether or not it is logical. It is this kind of mindset that attempts to illustrate, despite our best efforts, not much has changed in our national consciousness in 60 years and all things considered maybe it is just humanity. We seem to want to see the worst in each other instead of celebrating the best in us. I would like to think that we would want to be better than that.
Let's try to be a positive role model rather than a destroyer of dreams. Opinion pieces written in this way are only created to divide and not to heal. This is only one outrageous example.
Maybe we should reconsider which news we prefer. Because when it really comes right down to it, it is the public who gets to decide what news is worth paying attention to and we have that control with our actions, the newspapers, online sites and TV programs we respond to.
I am truly grateful that the First Lady chose to change the date of her speech. Then found a way to address these young citizens without raining on the parade of their hard earned day while still celebrating the Brown vs. the Board of Education 60 year anniversary with her presence and insight. Isn't that much better solution than sardonically debasing a bunch of kids and their entire community who only wanted their ceremony to be about the graduates' accomplishments and not a national media circus event?