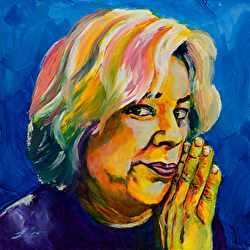 I often get asked "How do you come up with so many expressions?" Well, it isn't all that difficult, just take a bunch of photos and mug it up for the camera.
All over the net right now with nearly 3 million views is a video of a girl in the back seat caught by her Dad creating a selfie or maybe many selfies and yes this is how it is really done. This video reveals all and probably better than if I filmed myself in a selfie creation session.
I want to point out that she is having a blast making fun of herself. I think this is much better than a sulking teenager in the back seat. Got to LOVE IT!