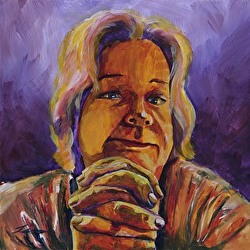 I'm special! Your expectations don't apply to me!
Human beings are comical creatures, we will say about anything to keep from being wrong. This is the fallacy of special pleading. Moving the goals or expectations when it is revealed that we made a mistake is a natural. I think as children we come to this faulty logic naturally we will invent ways to cling to our old beliefs rather than changing our mind and learning through better understanding.
Here is an example of special pleading that works for the Blue's Brothers: Jake's List of Excuses for leaving his mystery woman at the altar.
I know we've all taken this position to cover-up or make ourselves feel better about the things we have done to wrong another no matter the magnitude of the error. Even if it is a tiny white lie we use to beg our case, it is still a fallacy in logic.
The worst of this is the position of "it wasn't my fault!" when in reality it is our fault and we should be held accountable. Has humans this is one of the most difficult things to do, admit our shortcomings. I think that our fear of repercussions overtake our logic ability to learn from our mistakes.
The most contemptible of these is when through our own action or inaction we create circumstances that force another to repair our mistakes while not taking responsibility for our own role played in the state of affairs. While special pleading can seeming repair the deception, it doesn't correct the original wrong and the situation is free to escalate just like Carrie Fisher's character in the clip, the third party ends up in the sewer muck.
There seems to be a lot of this mindset running around in social media, best exemplified by our nation's leadership and mimicked by our youth. Until we can stop and hold ourselves and others accountable for actions and repercussions we will not see any peace or growth in mankind. Then when we take a look at history, maybe it is simply not possible to eradicate this human instinct to plead special for our mistakes.
Just be aware, that special pleading can lead to harm to others and will not really solve the problem. I must simply ask myself to try really hard to be accountable for my own actions and hope others will do the same. I guess that is really all I can logically expect.