Artist Michelle Leivan
Workings of the Soul in Living Color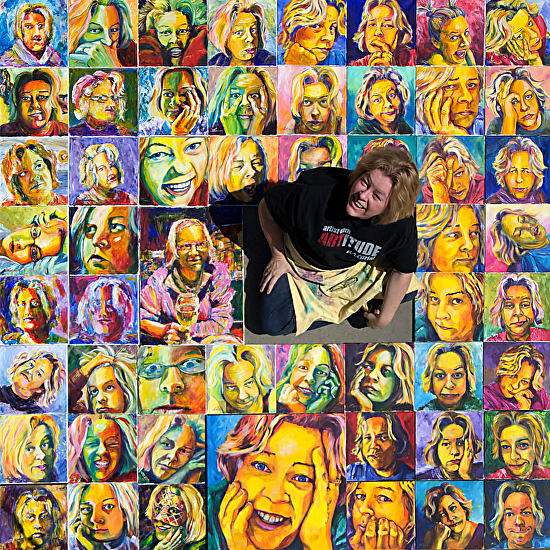 CAUTION: You are really close to finding unconventional portraits and prose that will change the way you see humanity.
The impressions of digital self-portraits are fascinating to me as being a part of our social media culture. What does it reveal about a person? There are complex human emotions behind each selfie in how it is picked by the 'artist' and then how it is seen by the world in which it is shared.
I am creating my own "selfies" through the age-old practice of painting, combining the historical journey of the original artist's self-portrait method and the modern selfie photo. This allows me an expressive visual dialogue on the human condition created by social media and insight on our place in the world at large.
I invite you to watch the progress and join in on the conversations, you can find me on Facebook here.
Recently I had the opportunity to hang out with fellow artist Belinda Fireman and The Abundant Artist folks! We talked about what it is like to work as an artist, our motivations, where we have been and where we are going.
You can join in the social media commentary by creating your own meme text with my new Selfies series and post it on your Social Media profile. There is a face for every mood and you can use my expressions to mask your own! Create it with Meme-A-Leivan!